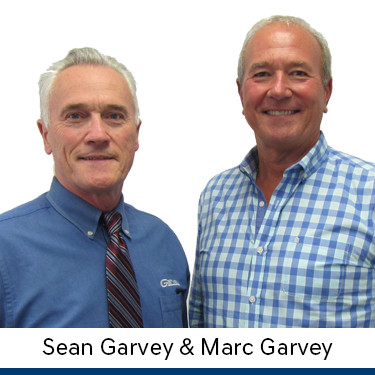 UNBEATABLE SERVICE
Valet - We can pick up and drop off your vehicle
200+ yrs of combined Master and A Level Certified Technicians
Factory and BG maintenance programs tailored to your budget
Full Saturday hours
ONE-OF-A-KIND-BUYING EXPERIENCE
Competitive pricing - Always the lowest price!
Convenient locations
Expansive selection of well-maintained and still under warranty pre-owned vehicles

WHY BUY & SERVICE WITH THE GARVEY AUTO GROUP
"THE GARVEY ADVANTAGE." Included with all new and certified pre-owned vehicle purchases! Get your first oil change, tire rotation, NY or VT state inspection, and no-charge car washes for life!
BUYING POWER! SIX locations to offer the LOWEST PRICES, the best finance rates, and the local connections to get the BIGGEST SAVINGS possible for every one of our customers! Who buys at Garvey? We sell about ONE out of every THREE vehicles in our store areas.
BUYING LOCAL means helping our community. We employ 175 people that are at your service every day. We also choose to buy from local vendors, like you, pumping millions of dollars back into our local economies. You should too!
INTERNET EXPERTS. Buy your vehicle, finance it, get a trade appraisal, schedule service appointments, and buy parts ALL online. Immediate and secure service at the best price ANYTIME, PERIOD!
EXPERIENCE. The Garvey Family has been in the auto industry for more than 40 years! We know how to take care of our customers in every aspect of the business. Do you have a problem that can't be solved by another dealership or service center? Let us know! Our EXPERIENCE will help us find a solution for you.
CUSTOMER SATISFACTION. Nationally, we rank in the top 5% for customer service, all of our franchises included. This means we leave no stones unturned. It is our mission to make you a happy customer!
FINANCING your next vehicle with Garvey means getting the LOWEST RATE thanks to our massive buying power! Good credit? Bad credit? Problem credit? No matter what your credit situation is, Garvey can GET IT DONE!
GARVEY GIVES BACK! We have donated more than HALF A MILLION DOLLARS toward cancer and diabetes research, the SPCA, Hyundai Hope on Wheels, the Starlight Foundation, the Boy Scouts, and more! We care about our local community and we prove it.
CONVENIENCE. Loaner vehicles, shuttle and valet services, Wi-Fi, FREE car washes for life, walk-in oil changes and NY and VT inspections every day at Garvey! Don't forget that Garvey Auto Body works with all insurance companies and offers a lifetime warranty on paint and repair work for all makes and all models!
THE BUYING PROCESS is simply the best at Garvey! At Garvey you can expect NO PRESSURE and INSTANT delivery. Buy and drive home the same day. Want to talk to an owner? You can! Many of the Garvey family members work in and/or between the Garvey stores every day. We are always here for you!